Find your Consumer Confidence Report
Each year, by July 1, community water supplies are required to make Consumer Confidence Reports available to their customers.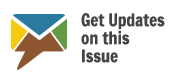 As part of our commitment to to public health protection and the public's right to know, the Missouri Department of Natural Resources is making it easier for community water systems to get their Consumer Confidence Reports into the hands of their customers. The table below contains Consumer Confidence Reports for community water systems in Missouri.
Consumer Confidence Reports
| System ID | Water System Name | County |
| --- | --- | --- |